Sending Love on a Postcard
Ika Krismantari, The Jakarta Post, Jakarta | Wed, 01/11/2012
Handmade postcards, penned from the heart, are being delivered to counter some of the nonsense these days, as some people are getting tired of their lives being hijacked by social networking sites. According to some, Facebook, Twitter and other networking websites are creating meaningless relationships and emotionless conversations marred by quick interactions limited to 140 characters.
Birthday greetings, for example, have lost their feeling, with people racing to become the quickest to offer the shortest birthday wish on someone's Facebook wall, with the winner apparently being the one who uses irritating abbreviations such as HBD WYATB (Happy Birthday Wish You All the Best). The worst is when people simply re-tweet that abbreviation to birthday friends to show they care. As bad it is, it seems that no one can avoid this online epidemic, as people and social media have become inseparable.
Twenty-year-old Rizki Ramadan, however, refuses to join the masses, opting to return to the conventional way of connecting with friends and colleagues using a much more fun and expressive medium: postcards. Rizki believes saying things on postcards will help people rediscover the affection and intimacy that could be found in relationships before social media.
In November of last year, the man, who works as a reporter, began a project called "Card to Post" to assist people who want to exchange postcards. Card to Post, whose pronunciation matches the Indonesian "kartu pos" meaning postcard, is inspired by the famous online initiative Postcrossing, which promotes postcard exchange, Rizki explained. Similar to Postcrossing, Card to Post subscribers are required to send photos of the received postcards to the website so people can enjoy them.
Yet Card to Post is more intimate and personal than Postcrossing, with the former suggesting members send handmade postcards. Rizki has designed Card to Post in such a way as to attempt to counter detached relationships created on social media. "They can be drawings or photos that are printed," Rizki said, admitting that he also uses the project to channel his photography hobby.
Rizki's postcards shown on the website are mostly his own photos, which he prints in postcard size and sends to other members. The bespectacled man believes that handmade postcards provide an additional touch in correspondence.
Bandung-based freelance writer Ardea Rhema Sikhar, 30, agrees. "It makes you value the relationship more," said the woman, who is known by the nickname Dea and is listed as among the first Card to Post members. Dea believes handmade postcards also carry the emotions felt by the senders to recipients, making them more meaningful. She says she has sent nine postcards that she mostly made herself and has received seven in return.
The poor local postal service seems to be the biggest challenge for the project, as some members said they had to wait weeks to get the postcards when they should have arrived within days. Making matters worse, some postcards fail to reach the intended addresses. Yet, human resource officer Hiralalitya decided to ignore the risks and continues sending postcards through Card to Post, and she hopes to receive more from other members. The 23-year-old said the risk was nothing compared to the feeling of excitement of receiving postcards. Hiralalitya said she received the best birthday greeting in the form of a postcard from her friend Dea.
What made the postcard more special, Hiralalitya said, was that it arrived precisely on her birthday. "It beat all the greetings I received on Facebook," she said. Eager to share the same feeling, Hiralalitya has sent 10 postcards to other Card to Post members, even though she knows that the post office may fail to deliver them. "You just have to be optimistic. I sent them with stamps worth Rp 2,000 [22 US cents] each. My friend sent a postcard with cheaper stamps worth only Rp 1,500 and it arrived. So I have a better chance," she said, joking.
Another good thing about Card to Post is that subscribers can choose the recipients of their postcards. Such a service is unavailable with Postcrossing because the website only provides random addresses. Card to Post's website also provides short biodata that gives a brief description of each member and their likes and dislikes. The information can offer clues to senders about what kind of postcards may suit the recipients' taste.
Graphic designer Astrid Prasetianti has used that information as guidance to create her own postcards. "By knowing the person, I also know the right message that I have to write for him or her," said the 23-year-old. Card to Post has 30 active members from the 76 members listed, with members hailing from Bali, Kalimantan, North Sumatra and South Sulawesi.
Rizki hopes more and more people will join the project so they too can embrace real human connections. His greatest ambition is to one day see handmade postcards not scattered in drawers but displayed in art exhibitions.
http://www.thejakartapost.com/news/2012/01/11/sending-love-a-postcard0.html


Cardtopost adalah
Indonesia
Card to Post adalah ajakan kepada kawan-kawan semua untuk membuat kartu pos untuk menyampaikan sebuah pesan, entah itu berupa ungkapan perasaan, ucapan selamat, atau sekedar sapaan. Sebagai anak muda yang kreatif, nggak bisa diem dan ngegemesin, gambar di kartu pos itu kudu bikinan kita sendiri, kalian bisa memuat foto, ilustrasi, crafting, atau apa pun... So, mari berkirim CARDto, nanti POSTi dibalas..
View my complete profile

Program

step by step
Daftarkan dirimu.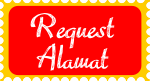 Lihat anggota lalu minta alamatnya
Siapkan kartu posmu
Tunjuki kami kartu pos yang kamu terima!