1,000 Postcards for Mr. President
Lisa Siregar | February 21, 2012
Art and politics come together as a vehicle for providing advice to the nation's leader..
the article:
For most people, the easiest way to protest the government is to join a street rally. For two Jakarta communities, however, protesting can also be a relaxing affair.
On Sunday night, about 35 people from
Kopi Kelilin
g, an art community in the capital, crammed into a small coffee shop in Senopati, South Jakarta, to share tables, paper and coloring pens. While the gathering was originally organized to celebrate the first anniversary of their traveling gallery, it was also a joint event with a group called Card to Post, which started the "
Kartupos Untuk Pak Presiden
" ("Postcards to Mr. President") project.
Party-goers drank coffee, swapped artwork, shared cake and wrote on blank postcards. Rahmatari "Tari" Handayani, an art student at Indonusa Esa Unggul University in West Jakarta, drew an octopus in a suit with a man's head, holding an acoustic guitar. Her caption, using a nickname of President Susilo Bambang Yudhoyono, reads, "Pak Beyeh, when are we going to release an EP album?"
"It's heart-wrenching how he keeps releasing albums, and not working harder for this country," Tari said, bemoaning Indonesia's corruption.
Tari's classmate Meisella "Pusha" Usmi agreed with Tari but expressed her frustration differently. She drew a large Garuda with its hands holding a globe, but her rendering of the mythical bird has the head of a mouse. Her caption reads, "Garuda no longer has its bird head."
"I don't think it's possible to fight corruption. It has become our culture," she said.
Pusha said the problem was not entirely Yudhoyono's fault. Instead she talked about the larger system and her belief that changes in government policies may not be effective. As Indonesia continues to develop and progress in many areas, the government is leaving the poor and needy behind.
"I think we can all agree the country needs to move forward as a whole," she said.
The "Postcards to Mr. President" project was initiated by freelance writers Putri Fitri, Rizki Ramadan and Sundea. The three began the Card to Post movement in July to resurrect the joy of sending postcards. By the end of last year, they met with Raymond Malvin, one of the founders for Kopi Keliling. The four decided to team up and to send postcards to the president expressing their grievances just in time for Kopi Keliling's first anniversary.
"This is a long-term project, as we plan to collect at least 1,000 postcards," Putri said.
According to Rizki, they use their own money to print postcards already addressed to Yudhoyono at the State Palace in Central Jakarta at a cost of Rp 15,000 ($1.65) for every eight postcards. That night, they handed out 50 postcards at the gathering, receiving back their first 25 postcards.
Card to Post asked Yogyakarta-based comic strip artists
Budi dan Badu
to draw the postcard's illustration. The comic strip juxtaposes school students in remote areas who must risk their lives crossing a decrepit bridge to go to school and Yudhoyono, for whose office a Rp 820 billion ($90 million) airplane was recently purchased.
The collaboration between Kopi Keliling and Card to Post is a reflection of how young Indonesians neglect other channels to voice their thoughts. Putri and Rizki talk about how the social cost of rallies on the street outweighs any positive results. Instead, street rallies make the traffic jams worse and the government rarely pays attention. They think a different approach is needed.
"A postcard is personal. It's like kids who want to tell their father something," Putri said. Putri, Rizki and Dea think their "Postcard to Mr. President" project is a chance for non-activists to be critical.
"As part of this nation, we do feel concerned," Putri said. For people in the art community, it is difficult to speak their minds, according to Raymond.
"They can draw very well, but they dread public speaking," he said. "For some people, to draw is to express themselves, and it's just perfect that we are collaborating with Card to Post for this event."
Prasajadi, a member of Kopi Keliling, said he had never been involved in a rally.
"This should be a good project for people like us, because there could be thousands of postcards, so SBY cannot ignore us," he said.
Prasajadi said he thought the government prioritized business interests over the people at large. His postcard pictured a man who fell upside down, his hands bloodied and the caption reading, "Bro, what kind of country leaves the weak unprotected?"
"I think the government doesn't see us as human," he said. "Office workers may have their health insurance, but how about those poor people who clean the streets for a living?"
For Prasajadi, Yudhoyono's biggest failure as president is his lack of prudent decision-making, which is what he hopes to portray on his postcard.
Yerikho Iyeq postcard was a demand for Yudhoyono to step down. His illustration shows a hand gesturing the victory sign and a huge caption that reads, "Twice elected president is enough!"
"I'm tired of seeing no change at all," he said. "I'm upset that he didn't do anything about education and art."
Yerikho was born in North Sumatra, a province with a shortage of schools, he said. He also criticized the fact that school fees increase sharply every year.
"I don't think poor people in North Sumatra can afford to go to school," he said.
Card to Post plans to work with communities in Jakarta, Bandung and Yogyakarta to get more people involved and kickstart a discussion about Yudhoyono's presidency.
Putri, Rizki and Dea believe project's success will depend in part on the number of cards that arrive at the president's doorstep and the amount of public discourse. Card to Post plans to hold an exhibition in June before finally sending at least 1,000 postcards to Yudhoyono.
http://www.thejakartaglobe.com/lifeandtimes/1000-papercuts-for-sby-sent-by-post/499489


Cardtopost adalah
Indonesia
Card to Post adalah ajakan kepada kawan-kawan semua untuk membuat kartu pos untuk menyampaikan sebuah pesan, entah itu berupa ungkapan perasaan, ucapan selamat, atau sekedar sapaan. Sebagai anak muda yang kreatif, nggak bisa diem dan ngegemesin, gambar di kartu pos itu kudu bikinan kita sendiri, kalian bisa memuat foto, ilustrasi, crafting, atau apa pun... So, mari berkirim CARDto, nanti POSTi dibalas..
View my complete profile

Program

step by step
Daftarkan dirimu.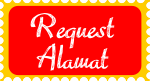 Lihat anggota lalu minta alamatnya
Siapkan kartu posmu
Tunjuki kami kartu pos yang kamu terima!